A Spring Boar Hunt on the packed down snow with a sweet, warm temperature in the air…Lively and Exciting accurately describes how wild it is during the spring here at Bear Mountain. Sunshine is everywhere as the long days of spring usher in a new
Dick White and his good friend Greg Rich had come to Bear Mountain on a Mission. Dick is experienced at hunting "wild hogs," but this was his first time hunting a real, genuine Boar, something you can only get at Bear Mountain.
---
He carried a lever action Winchester Model 1894. This caliber was developed over 100 years ago and has become a classic whitetail deer hunting rifle in the Northwoods. Light-weight and easy to carry, the Winchester .30-30 rifle has been the hunting weapon of choice in the thick forest where a hunter can spend a whole day walking and never see another hunter. This short range hunting rifle has a long and distinguished history in Northern Michigan. But does the rifle have what it takes to bring down a Bear Mountain Boar?
The Hunt is On
Hunting as a team, Dick and Greg were working the Hemlock Forest on the east side of the estate. Catching a glimpse of a Herd Boar in the thickness of brush, I motioned them in for a closer look. Sliding silently along a game trail, we made our way through a maze of  Boar Trails until we reached a small clearing.
Silently, we waited to see if the Big Boar would enter the clearing. Dick knew to be ready as The Beast was not far from us, and if the Wild Boar was bedded with a sow there could be a violent showdown. This was his territory and he didn't leave it often when spring breeding was in the air.
The 30/30 was loaded with 180 grain round noses. Prior to entering the hunting grounds he had test fired his rifle off hand and aced the Bulls-Eye three shots in a row. No doubt about it, Dick was ready to hold the line.
Gazing through the forest, I spotted blond hair underneath dead fall. As if he knew we saw him, the Boar jumped from his bed and confronted us head on. Time was a luxury we didn't have, but I stated to Dick that I was confident in him taking a head shot and that if he doesn't go down to Keep Plugging Him.
Dick let the first one loose.
Spinning, the boar was now running away. Dick's gun was transforming into a semi auto, as he laid down four more shots. I confirmed two hits as the Boar sprinted into the heavy brush.
The Smoke Settles
Dick was cranked up, and it was all I could do to keep him from rushing into the heavy dense underbrush. The shots may have been a little back and having gathered our bearings we were holding tight, giving the Boar time to lie down and bleed out.
Playing over and over the action in our minds, the three of us kept trying to add up the facts and determine what all happened. Who saw what? Where was he hit? How many times? Where did you last see him? What way was he heading?
---
Waiting a half hour we headed on the blood trail, I noted it was darker than I wanted, but it was definitely pumping out, so we kept on.
Tracking boars in the hemlocks and cedars is a very nerve racking experience. You never know when or where a wounded boar is going to charge. Taking our time, we stopped every few yards to listen for a Boar tucked in a thicket or underneath dead fall.
After 85 yards, and an hour of tracking, Dick spotted him 15 yards in front of us. There was a lot of down fall to shoot through and I motioned to Dick to finish him. The 30-30 Winchester echoed in the forest as Dick fired one into his shoulder. A direct hit but this Beast wouldn't stay down.
Next thing I knew he was barreling down on us and Dick was hammering two more shots into him. I could actually see them hitting one on either side of the head, sending bullets ripping through the length of the body. The boar crashed 7 1/2 feet from us.
High fives and back slapping went on for about 10 minutes as the three of us stood over the magnificent beast. Upon inspection of him, I found he had been hit 6 times. The Boar had lived up to his reputation as one of the Great Bear Mountain Boars.
Dick was speechless for some time. He never dreamed that the hunt would be so intense and The Beast so strong. He had hunted Wild Hogs and had plenty of those stories, now that he has survived the full fury of a Genuine Boar, he has the greatest story to tell, and that could never be taken away from him.
---
Speed and accuracy is what saved us all from a serious encounter with the razor sharp cutters of the Giant Boar. Dick held the line. I am impressed with the speed Dick could fire his Winchester 30-30.
Winchester ceased making the Winchester Model 1894 in 2006. Did we lose an American icon? The greatest Northwoods Sporting Rifle of all times? Production is over but the legacy lives on.
---
Click Here Now for Rates and Options!
Hello, my name is Greg Johnson, my friends call me the Moose Man and I want to Thank you for your interest in Hunting and Slaying the Raging Boars of Bear Mountain.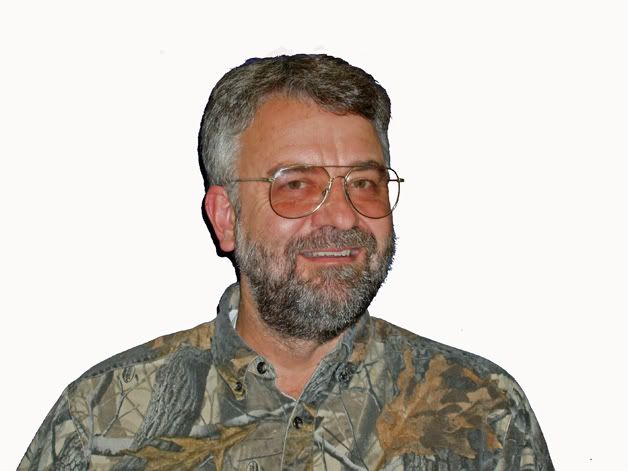 Greg "Moose Man" Johnson Bear Mountain LLC  324 Co. Rd. 480  Negaunee, MI 49866 
BearMountainQuest@gmail.com