Since the Dawn of time Fathers have taught their Sons How to Hunt Boar. Young men entering adulthood venture out to experience their Rite of Passage in the Dark Forest. These were Dangerous Times for Boys to undergo the Transformation into Men. The Great Northern Woods are the ideal environment for passing on this time honored tradition. Young men entering adulthood can learn the art of Boar Hunting from their fathers on this unique hunting ground offering a range of experiences.
---
This majestic hunting ground is hidden in the heart of Michigan's Wild & Scenic Upper Peninsula. Here in this secret place you can teach your son or daughter how to Boar Hunt. Each season offers unique challenges and advantages. You do not have to leave North America to experience an Authentic Russian Boar Hunting Adventure. Enter the Darkest Recesses of the Northern Forest to Hunt Wild Boar in their own lair.
Nothing beats a a good day in the woods hunting with your father. As you become more practiced in the art of hunting, you naturally move on to bigger and bigger game. Wild Boar are some of the largest and toughest animals you can hunt. Are you up for the ultimate Father and Son hunt? Would you like to harvest one of these great beasts and enjoy many delicious dinners with your family?
---
In the winter, the Russian Boar transform into Primordial Beasts of Prey – you would think that they came straight out of the last Ice Age. Their thick woolly coats are prime this time of year and add to their many layers of protection. Under the coat lies muscle, bone as hard as rock, and a plate over the vitals call the Grizzle Plate. Penetrating these many layers of defenses takes a well-practiced hunter, good shot placement, and no shortage of firepower.
Wild boar are large in size and built powerfully from head to tail. They are a very unpredictable animal and some of the big boys don't see you as much of a threat. Having a powerful lever action brush buster can help even the odds when going toe to toe with a big boar. Spot and stalk hunting allows you to explore the terrain and watch the beast's movements. It also puts you right down in the lair of the beast where many boars are sleeping waiting to roam the land in the night.
---
The only thing that can be better than hunting with dear old dad is bringing along friends and family. Having a large hunting group gives you more eyes in the forest. Communication is key on our fully guided hunts. Survey larger areas and gain an advantage over the Wild Boar. Family hunting is a tradition in many places. Getting back to nature and exploring the Great Northern Forest together is a truly memorable experience.
---
Wild Boar are built to be lethal. They are armed to the teeth and have much more than that. The powerful shoulders on them can be tough to penetrate even with lightning fast lead. These shoulders also help to propel them forward quickly without warning and swing that massive head full of teeth. The large head has thick bone, making head shots on massive wild pigs not recommended. It is important to always be prepared when in a forest with Wild Russian Boar. You never know, they may be stalking you back.
Muzzleloaders are great weapons for Boar Hunting. These guns are the closest things to cannons we have today and fire massive solid lead balls. When hunting Wild Boar, penetration is key with shot placement. Having a solid heavy bullet moving at high speed helps to punch deeper into the beast through the grizzle plate. The ultimate shot is the double lung shot. Punching an accurate hole right in the chest of the best is the best way to bring him down.
---
Getting away from it all for a weekend of hunting with close friends and family is unbeatable. Make Boar Hunting a tradition you can pass on for generations. Teaching hunting tactics, slaying the beast, and stocking the freezer is what it is all about. Making memories and sharing stories, new and old, along the way ensures a great time for all.
---
Get Your Prices in Writing – Fill Out the Form Below and I will Email You
Go ahead and – Insert Your Email Address, Name & Zip Code into the form below – push "Click Send My Rates & Options Button" and I will email you a Special Package
---
Hello my name is Greg Johnson, my friends call me the Moose Man. Any information you share with Bear Mountain, LLC, is kept private. It will not be sold. Your right to privacy and data security is taken seriously. By signing up for our mailing list, you will be sent periodic updates and information on specials. We like Spam even less than you do, so you can opt-out anytime. Period.
-Moose Man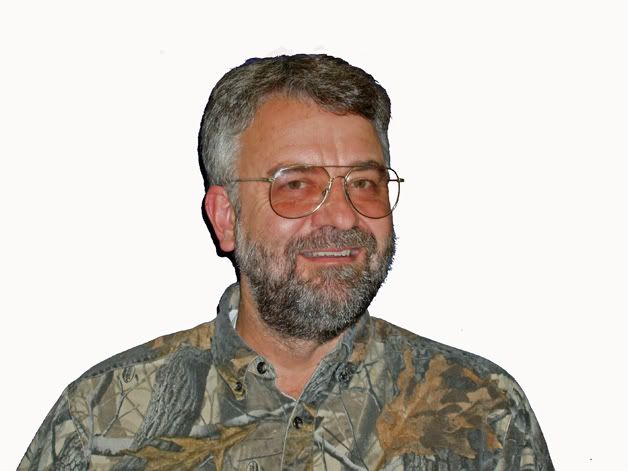 Greg "Moose Man" Johnson Bear Mountain LLC  324 Co. Rd. 480  Negaunee, MI 49866 
BearMountainQuest@gmail.com