Perfect your Spot and Stalk techniques in the Summertime in the Great Northern Woods of Lake Superior. The thick Green Forest Canopy and Dense Underbrush force a Hunter to be Prepared for Close-Range Kill Shots. Many shots during the Summertime Boar Hunt are within 20 yards.
---
Experience an Authentic Boar Hunt Adventure in the North American Wilderness. Explore the Lush Northern Forest in the heart of Michigan's Upper Peninsula. Enjoy all that summer has to offer – cool nights and mild days create excellent conditions for Boar Hunting.
Summertime Boar Hunting up north is truly a unique experience. It is the only season this far up north that has thick cover the entire season. The forest canopy overhead, diverse layers of vegetation below, and cool Lake Superior climate create an unparalleled experience. The ground is soft and quiet beneath your feet. Ideal conditions for spot and stalk hunting. Game trails abound in the lush underbrush. Waiting at an intersection is more rewarding than ever. Spotting the boars in the distance moving towards you and picking the perfect location to plan your shot makes for thrilling hunts.
---
Boar Hunting in Lake Superior Country is a one of a kind experience, it literally cannot be duplicated. When the Summer Heat is at its highest the Big Lake to the North helps to keep temperatures moderate. There are still plenty of warm days in the summer and the Wild Boar love to go into the Wet Areas in the Thick Cedar Swamps to cool off. Moving through the lowlands can be unnerving, Russian Boar can lie out of sight just feet off the trail. Many hunters pass right by Big Boars Hiding in the Water, only to have them Explode Out running away from them when they pass.
---
The North Woods hunting grounds offer the ideal environment for you to master the craft of Boar Hunting. Try out diverse hunting methods and hone your own personal style. Sometimes a hunter chooses to wait in ambush at a trail or in a blind for a clear and steady shot. Knowing your capabilities is key, and will make you a more lethal hunter.
Is there More to Life than Hunting Boar?
There are Mountain Rams to pursue.
---
Hunting a mountain ram in the Great Northern Forest is an Awesome Adventure. The unique combination of terrain makes for an interesting hunt as the Rams have Different Strengths than the Boars. Oftentimes the rams migrate to the highest peaks. They use their great eye sight to detect your presence long before you spot them. Stalking a group of rams perched on a mountain top takes Patience and a Practiced Hunter with Great Aim.
---
Hunting in Lake Superior Country is unique no matter what game you pursue. Wild Boar, Rams, Whitetail Deer, or Black Bear all present different challenges and rewards. Mastering the art of hunting is key to taking down the beast you choose to slay. Your Summertime Hunt in the Great Northern Forest awaits you.
---
Get Your Prices in Writing – Fill Out the Form Below and I will Email You
Go ahead and – Insert Your Email Address, Name & Zip Code into the form below – push "Click Send My Rates & Options Button" and I will email you a Special Package
---
Hello my name is Greg Johnson, my friends call me the Moose Man. Any information you share with Bear Mountain, LLC, is kept private. It will not be sold. Your right to privacy and data security is taken seriously. By signing up for our mailing list, you will be sent periodic updates and information on specials. We like Spam even less than you do, so you can opt-out anytime. Period.
-Moose Man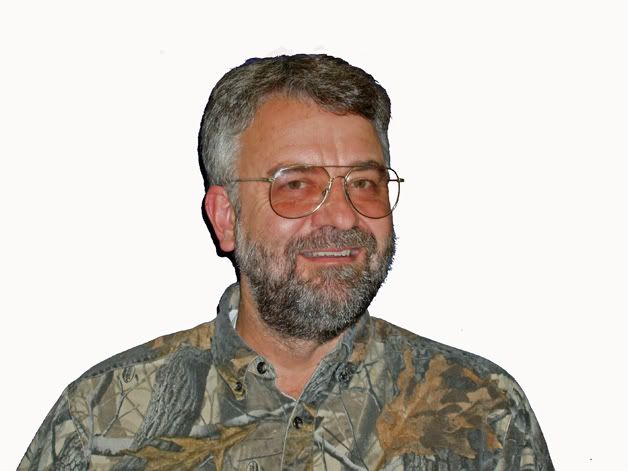 Greg "Moose Man" Johnson Bear Mountain LLC  324 Co. Rd. 480  Negaunee, MI 49866 
BearMountainQuest@gmail.com