>Spring Hunting at Bear Mountain
---
Journey North this spring to Bear Mountain, just miles from America's Largest Fresh Water Lake, and experience this once in a lifetime Authentic Boar Hunting Adventure.
Spring Snow Hunting is a very unique hunt you could ever encounter, as patches of deep snow in the dark recesses of Bear Mountain await you. With the warmer air allowing you to Hunt in the Snow in Lighter Clothing, Spring hunts makes for a very different hunt from the Dead of Winter. Many of the Wild Boars will still be sticking to the trails, so having lighter clothing to pursue them provides the spot and stalk hunter with an advantage. With the leaves just forming on the trees, visibility is still high, you will be able to spot and Slay your Beast.
In Northern Forest, the snow takes a long time to melt. Arctic Winds start early in the fall and stay late into the spring. During this time of year, the boar's coat is still thick and woolly, making it a true Ice Aged Beast. Along with that, the lingering snow brings many Advantages for the Hunter, such as the ability to efficiently track a shot animal. Since the snow is a brilliant white, spotting the blood trail is easier than ever, leading you straight to your Beast.
---
Here at Bear Mountain, you get to choose your weapon. Bring your own, or choose from the Bear mountain Vault. But don't think your prey is unarmed. A Beasts armor is designed to take a beating. The deadly and massive front teeth called "cutters" are ultimate in slashing attacks. An Alpha Boar will slash its head side to side as it runs trying to deliver a deadly blow. Holding the line for an up-close and personal charging shot is difficult. It takes a truly courageous and prepared hunter to deliver the killing blow before receiving it.
---
Bringing family and friends along can help make the experience even more exciting and memorable, as you'll have extra eyes to spot your Beast, and share memories over bacon. Bring your kids, as they'll need something to do over spring break. Get them out of the real world and in touch with nature, and their inner Hunter. This bonding experience is something rare to come by, and they'll be known as the Beast Slayer by the whole school upon their return.
---
Spot and stalk hunting is excellent in the early spring. With lighter clothing, the hunter can easily move deeper into the Bear Mountain Forest of thick pines. This makes finding your Boar easier, but you must increase your senses, as the Boars can come at you from any angle since they are no longer confined to their trails. You could happen by a spot where the Boars have bedded down and next thing you know you have multiple beast up and ready with razor sharp cutters staring back at you. It's nice to bring a trusted ally along for Spring hunts, so you can have those extra eyes keeping a look on and have your back against the Beast.
---
Do you have what it takes to Slay this Mighty Beast and Bring Home the Bacon? Understanding the animal's behavior is key to knowing what to do if you find yourself facing their razor sharp tusks in close quarters. Seize your opportunity to go on a fully Guided Hunt with experienced Boar Hunters in the Great Northern Forest and enjoy the Adventure of a Lifetime.
Click Here for Hunter Rates and Options!!
---
Hello my name is Greg Johnson, my friends call me the Moose Man and I want to thank you for your interest in Hunting and Slaying the Raging Boars of Bear Mountain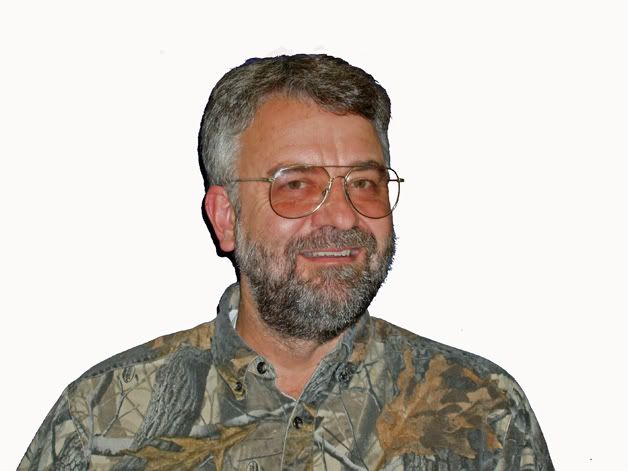 Greg "Moose Man" Johnson Bear Mountain LLC  324 Co. Rd. 480  Negaunee, MI 49866 
BearMountainQuest@gmail.com